Back to All Articles
2014 APGO Exxcellence Award – Joseph E. Peterson, MD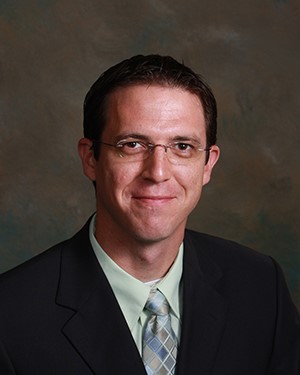 Joseph E. Peterson, MD, FACOG, from Florida State University, Pensacola, Florida has been awarded the 2014 APGO Exxcellence Award for his study titled, "Using Pearls of Exxcellence for formulation of Case of the Day format questions on a mock oral exam" (abstract below).
The 2014 APGO Exxcellence Award was accompanied by a $500 cash award for Dr. Peterson.
Using Pearls of Exxcellence for formulation of Case of the Day format questions on a mock oral exam
Joseph E. Peterson, MD, FACOG
Florida State University, Pensacola, FL

Sharon Luent Seidel, MD
OBJECTIVE: The Foundation for Exxcellence in Women's Health care provides a review of difficult topics from past ABOG oral exams reported to be the "most missed concepts." These concise vignettes present residents, fellows and those preparing for the board exam examples of topics and the appropriate discussion regarding common and/or high risk gynecologic and obstetric presentations and complications in an online, didactic format. For the last two years, we have administered an abbreviated mock oral exam structured to mimic the ABOG oral board examination. This mock oral exam is required by all PGY-1, 2 and 3's and is optional for our graduating PGY-4 residents. Residents collects a caselist over 6 months consisting of 5 cases in each category. This constitutes one half of the mock exam. The other half consists of randomly selected "Case of the Day" vignettes which are presented in a computerized format. Our hope is to familiarize our residents with the overall feel of the testing preparation environment, setup, flow, and logistics as well as present them with appropriate and timely topics that will prepare them to verbalize their answers for the actual board exam without the distraction of a new and unfamiliar environment. While some vignettes were created de novo, select ABOG Pearls of Exxcellence were used as framework for creation of "Case of the Day" scenarios.
METHODS: Pearls of Exxcellence cases were selected for relevancy and ease of translation into the intended format. Cases needed to lend themselves to 4-8 questions with clear and objective answers. Test design allocated 10 minutes for each case of the day and test subjects were at varying levels of education and experience, the topic needed to be broad enough for each to have encountered some element of the scenario while being focused enough to fit within the time constraints. The Pearl of Exxcellence case was reviewed by a faculty member and questions formulated along with an expected set of objective answers. Objective criteria were set for a fail/pass/excellent state for each question. This criteria was formulated with the idea that the test would be administered to upcoming PGY-2, 3 and 4's at the end of the academic year. All "Case of the Day" topics were labeled as GYN, OB or OFFICE and numbered sequentially. These labels were then used as the heading on a Powerpoint/Keynote slide in order to be easily selectable from the "Slide Sorter" or "Light Table" view. The vignette was entered as the first bullet point on the slide and was only made visible upon initiation of each "Case of the Day" segment. Each question or modifying factor was presented as a separate bullet point and only revealed by slide advancement/transition by the examiner at the prompting of the resident. A timing device was used to indicate the end of the 10 minute session. The "Slide Sorter" or "Light Table" view was then accessed to immediately advance to the next assigned "Case of the Day" vignette. Due to the large headings and obfuscated body text, this navigation was possible without revealing any information about any other cases.
RESULTS: Anecdotal reports in informal, and direct formal post-test questioning of the residents revealed that they believed the format to be consistent with their perception of the ABOG oral exam "Case of the Day" segments. They felt the questions to be fair and reasonable. They believed the topics to be appropriate for their training and representative of the possible topics on the ABOG oral exam.
CONCLUSIONS: In general, as the Pearls of Exxcellence reportedly represent actual concepts that have been "most missed" on previous oral board exams, they are the ideal material to be focused on in a resident's board prep. Whether these are merely presented as options for review or presented in a mock board format, we believe their review to be invaluable to current residents. Specifically, we found many of the topics to be appropriate for all levels of experience. Combined with our existent mock oral exam layout, we are providing our residents with a necessary learning experience with relevant subject matter. We will continue to use the Pearls of Exxcellence as source material for expansion of our existing bank and future mock oral "Case of the Day" scenarios.
KEYWORDS: Exxcellence, oral, CotD
Back to All Articles